Welcome to John Henley's movie web site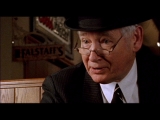 What I am trying to accomplish with this web site, apart from secure more movie work, is to provide a lot of background details, not only about myself and my acting career, but also to share information that might help other people if they decide to work in the movie business.
I don't want the heading to be misleading as this site is not about movies in general, but will contain many references, pictures and clips that relate to the ones in which I have acted.
You should have no problem surfing this web site and, as I have designed quite a few web sites in the past, I have always made a point of ensuring that you don't get lost!
There is a link to every page from any page that you happen to be surfing, so you don't have to keep hitting the "Back" button to find a page to which you wish to return.
I have also made a point of including a "Contact Me" link on each page. I have found nothing more infuriating than combing a web site because I wanted to send an email, ask a question etc. but have found the "Contact" link buried so deeply within the site, one has to wonder whether or not the site owners actually want people to contact them at all!
As an introduction to the site I would just like to outline what the links are and what you might expect to find on the various pages.
I Am

This page provides some personal background. Although I like to work in movies now, I spent most of my working life as a magician. Has this helped or hindered my movie career? You will find out!
Resume

This is pretty much self-explanatory and is mainly for the benefit of Casting Directors who need to get an idea of my practical experience in the business. Hopefully they will be intrigued enough to contact my Principal Agent (listed on the "Contact Me" page) to see if I am available for some spectacular role. Hey, in this business you have to remain an optimist!
Contact Me

Also self-explanatory. This page contains my email address and details about my Principal Agent.
Picture Gallery

Over the years I have met many well-known actors and on this page I have posted some pictures plus some notes about the movie on which we were working. I have some favourite pictures and will point out which ones they are. This one is of John Cusack and I on the set of "Serendipity" in 2000.
Movie Clips

Casting Directors (CD's) are busy people and time is important to them. I do have a demo reel, but for convenience I am posting a number of short clips on this particular page. This will enable the CD's to refer back to a clip or character without having to run through a whole demo reel looking for a particular clip. There will be some brief descriptions to go with the clips so that there is a little background information to "set the scene" so to speak.
Voice Clips

Apart from working in front of the camera and appearing on screen, I have also been the narrator for quite a number of short movies and also for an audio book. Not sure whether casting has been impressed by the British Public School accent, but I have had some really good feedback from this type of work. If you produce children's books and want a good storyteller let me know.
Behind the Camera

When I was 20 I bought my first 8mm cine camera and really enjoyed shooting movies. Editing was something that appealed to me too, only in those days it was a question of cutting film stock, scraping off the emulsion and applying film cement and waiting for it to dry. Nowadays I edit digitally on a computer. A couple of years ago I and a couple of Brit friends entered the ACTRA Co-op competition. This section of the web site details the immense fun I had working behind the camera and editing two short competition movies. You can view them on this page.
Wardrobe

Working in period movies enables one to play "dress up" which makes a change from wearing one's own clothes. This page has thumbnail pictures showing various outfits and periods so that Casting can get an idea how I might look not wearing everday clothes. I have the right height for wearing a uniform!
Home Page

No matter where you are on this web site, you can click on this link and it will bring you back to this page.
I hope you find the information on this site useful and entertaining. If there are topics you want covered, please let me know. The main reason for my creating this site is to let the Casting Directors know that I am out here.
Now, is that my phone that I hear ringing ????.......