Movie Clips
If I had all the clips on one page they would take for ever to load up and would be as exciting as watching paint dry. What I shall be doing here is listing some titles and providing a brief description of the scene and my character in relation to the overall movie.
By clicking on the appropriate link, a new window will open up along with a viewer so that you can start, stop or pause the clip.
When you close the window, you will be returned to this page so that you can select another clip if you wish.
---
"Hot Docs Festival commercial - 2008"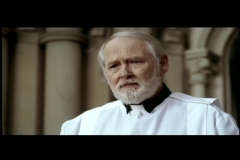 One of three Hot Docs 2008 commercials directed by Peter Wellington
Not quite what you might expect to happen to a priest!
Clip Length is 0:40 (40 seconds).
"Arthur Moore and The Lone Wolf"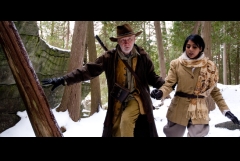 This is a trailer for the movie, rather than just one clip.
On what might be his final quest, Arthur Moore is in search of the fabled Lone Wolf and he is accompanied by a young reporter, Mary Bertram, who is there to record the mission.
Clip Length is 1:36 (1 minute 36 seconds).
"The Crystal Doorknob"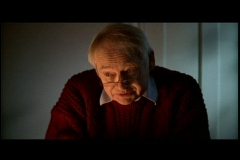 In this clip, the grandfather is relating a scary bed-time story to a young boy and his sister.
After leaving the bedroom the kids decide to go and look in the basement for the mysterious Crystal Doorknob described by the grandfather.
Clip Length is 1:42 (1 minute 42 seconds).
"Wholesale"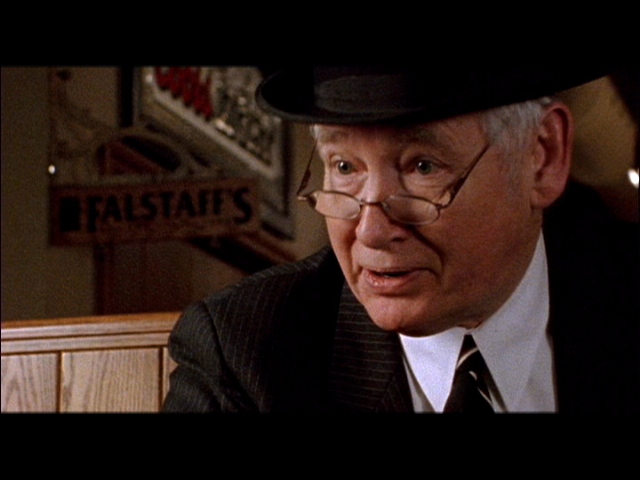 When Peter thinks his soon-to-be wife is two-timing him with another employer, he decides that drastic measures should be taken and arranges a meeting with a frightfully British representative whose company undertakes contract killings ..... quite cheaply!
Clip Length is 2:08 (2 minutes 8 seconds).
"A Symphony of Love and Fear"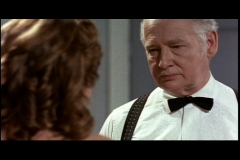 When a couple return early from a party, the husband confronts her with things that he saw.
My role is Walter, the husband of the flighty wife. Walter's patience has been tried just once too often.
Clip Length is 1:08 (1 minute 8 seconds).
"Necessary"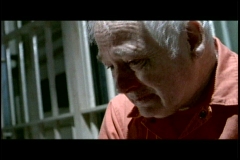 After the recent discovery of the body of a young girl, a man turns himself in to the police.
I play the emotional role of Michael Hendricks, the child killer.
Clip Length is 1:42 (1 minute 42 seconds).
"Love and Hate Inc."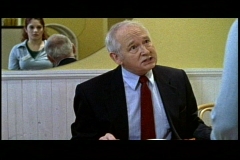 Cupid goes around hitting people with his "love" arrows. His companion, on the other hand uses "hate" arrows.
In this scene I am a cafe patron who gets hit by a "hate" arrow..
Clip Length is 0:49 ( 49 seconds).
"Pebbles and Twiggs"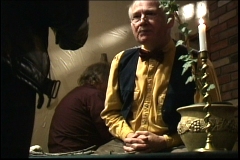 This magic shop sells nothing but pebbles and twigs.
If you steal a twig, expect the unexpected. I am Mr.Twiggs trying to deal with a young lady who shoplifted a magic twig.
Clip Length is 1:20 ( 1 minute 20 seconds).